Heerema Marine Contractors' giant semi-submersible heavy-lift vessel Thialf has installed the Cassia Compression platform for bp Trinidad and Tobago LLC (bpTT).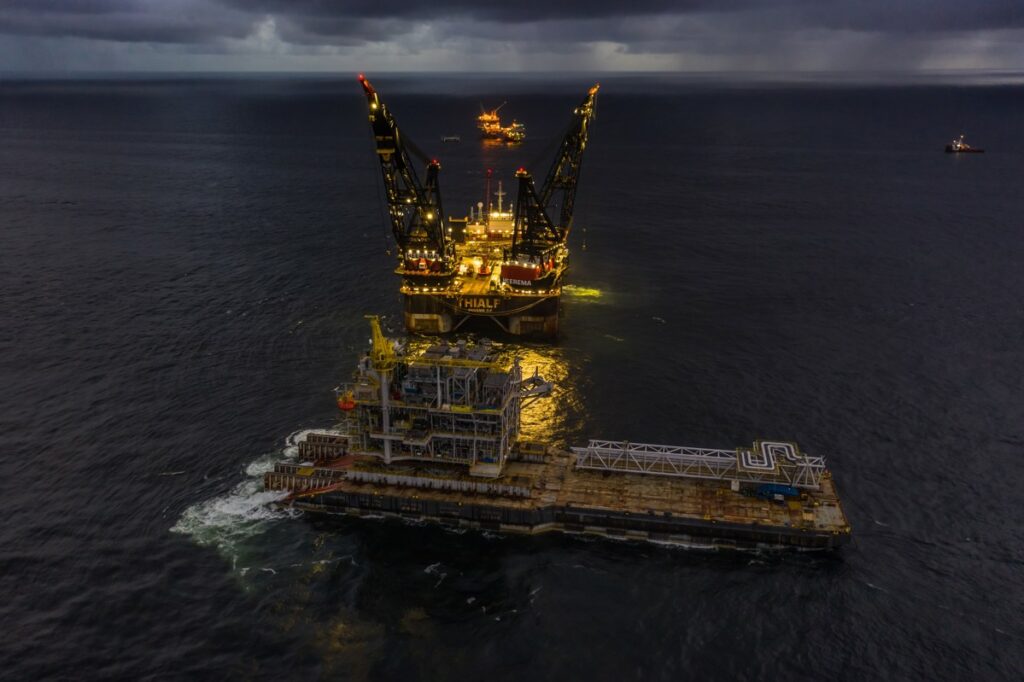 BP sanctioned the Cassia Compression as well as Matapal project back in December 2018.
The Cassia C platform will enable bpTT to access and produce low-pressure gas reserves from currently-producing fields in the Greater Cassia area, thereby maximizing recovery from these existing resources, Heerema said in a statement on Wednesday.
Heerema installed the jacket for the platform in 2020 with Sleipnir, and on 27 July, finalized completion activities for the installation of the topside, bridge, and flare structures. The transportation of the structures was also Heerema's scope, and they arrived in Trinidad and Tobago on July 15 from the Altamira fabrication yard.
The topside of approximately 7,800 metric tons was installed first, with the other structures following. The next step in the project will be the hook-up and commissioning of the platform. Thialf will now return to the North Sea to continue a busy summer season.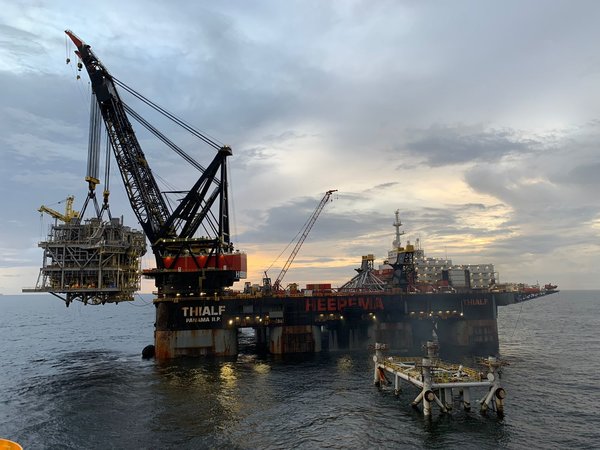 Michael Daniel, Project General Manager, bpTT said: "We have marked an important step in the Cassia Compression project with the installation of the topsides. This is a great achievement for the teams in Mexico and T&T which had to work through challenges brought about by COVID-19. The Cassia Compression project will be a major component of improving our production deliverability and the installation of the topsides brings us one step closer to first gas".
Michel Hendriks, Transport, Installation, and Decommissioning Director for Heerema, said: "Despite the challenges of COVID-19 this project was a success due to the great collaboration, communication, and flexibility from all parties involved. We are happy to have worked with bpTT to install Cassia C and wish them success for the commissioning of the platform".
Gas production from the Greater Cassia Area will be routed to the Cassia C platform for compression before being transported via the adjacent existing Cassia B platform.
Cassia C will be located 57 kilometers off the southeast coast of Trinidad. The platform will have a throughput capacity of 1.2 billion standard cubic feet of gas a day (bcfd). The first gas from the platform is expected in 2022.
Author: https://www.offshore-energy.biz/
Photo: Heerema Marine Contractors