February 1, 2022
Van Oord's jack-up MPI Resolution has started installing wind turbines at the 30 MW Taranto wind farm offshore Italy, the first wind farm to be built in the Mediterranean Sea.
In the photos provided by Renexia SpA, the developer of the wind farm, MPI Resolution is seen installing the first of the ten MySE 3.0-135 wind turbines provided by MingYang Smart Energy.4 / 4Go to previous gallery slideRenexia SpARenexia SpAGo to next gallery slide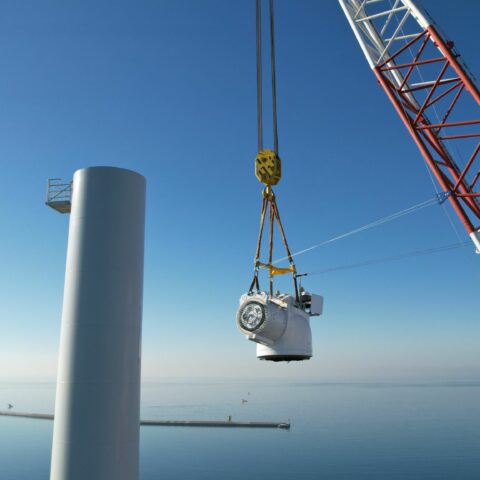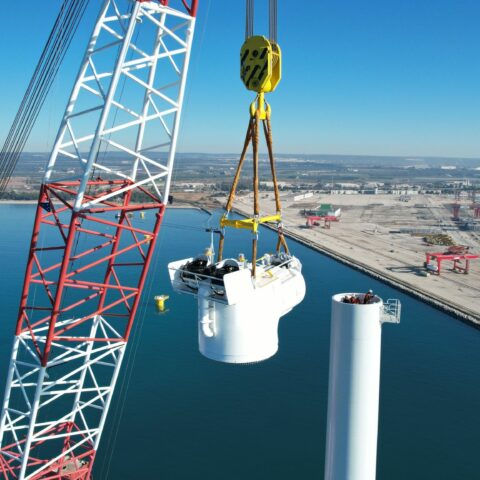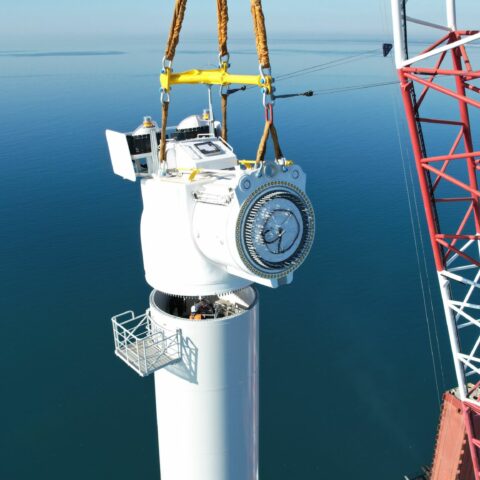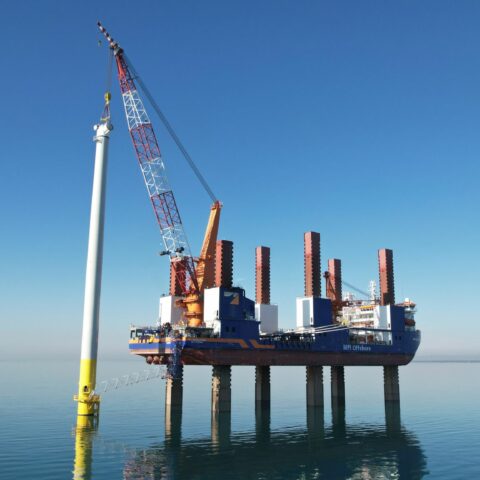 The same jack-up completed the installation of the wind farm's ten monopile foundations last month.
The Taranto offshore wind farm, also known as Beleolico, is located in Italy's Apulia Region near the Taranto harbor.
The wind farm is scheduled to be fully commissioned in 2022 and provide about 55,600 MWh of electricity per year, enough to meet the demand of around 18,500 households, according to Renexia.
Author: https://www.offshorewind.biz/
Photo: Renexia